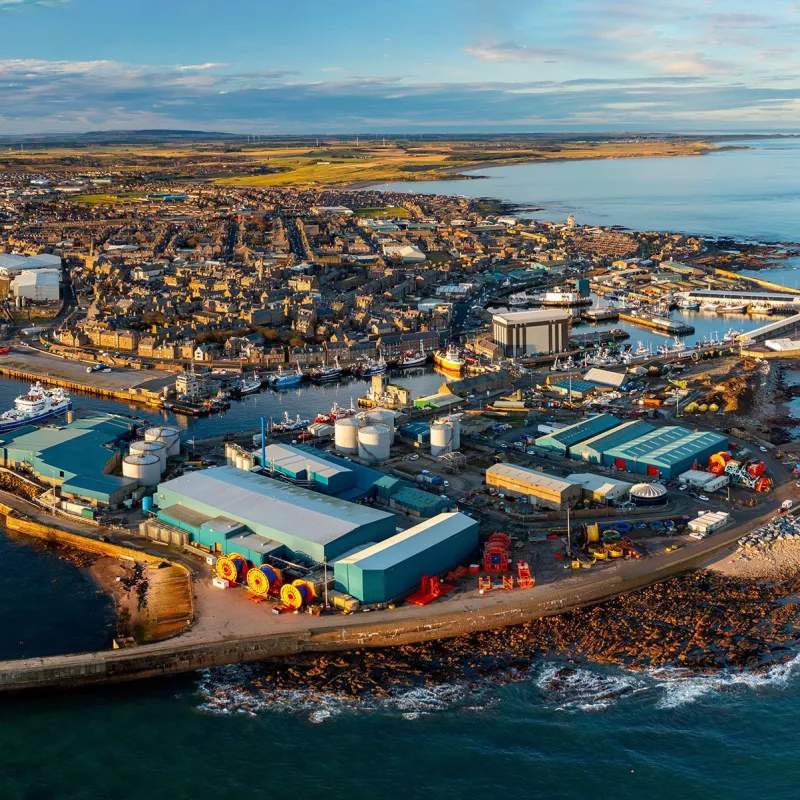 Community
Building environmental and economic sustainability
The infrastructure developed by Acorn projects will enable real progress towards securing the economic future of North East and Central Scotland.
Helping the UK transition to an environmentally sustainable economy is vital, and Acorn will develop regional and national success by bringing new, highly skilled jobs into the market; opening supply chain opportunities to a wider audience; and creating substantial international trade opportunities.

Acorn can help to deliver regional development priorities agreed by government, regional and local authorities and initiatives, such as: the Aberdeen Energy Transition Zone; the Aberdeen Hydrogen Hub; and the UK Government's North Sea Transition Deal; which aims to protect North Sea jobs during the energy transition.

Acorn offers transformational opportunities in North East Scotland – supporting families and communities through skills development, creation of high value jobs, generating additional revenue for businesses and the public purse, and supporting the export of UK knowledge and expertise.